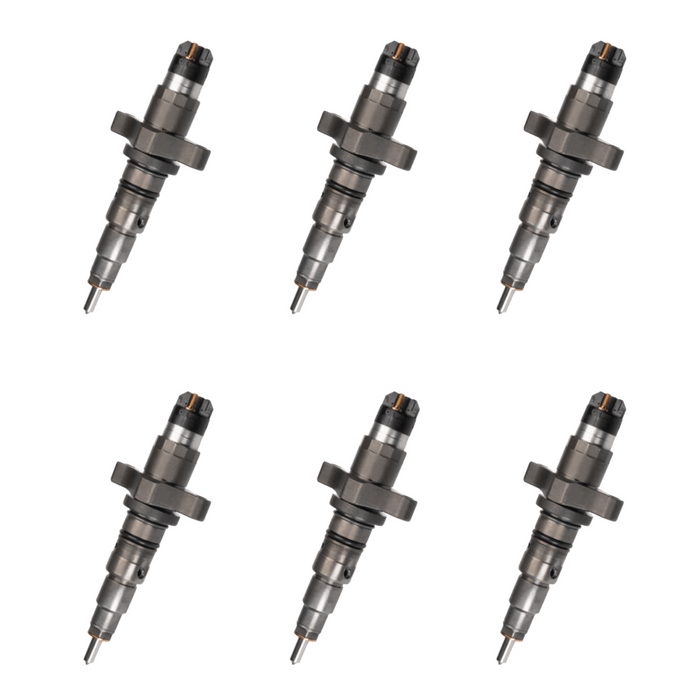 Cummins QSB 5.9 425HP Fuel Injector Rebuild Service - Set of Six (6)
Original price
$2,595.00
-
Original price
$2,595.00
PLEASE READ ENTIRE DESCRIPTION
You send us your injectors, we rebuild them, test them, and pay the return shipping back to you.

This injector rebuild service is for Cummins QSB 5.9L 425HP fuel injectors.

Part Numbers 5263312, 5263312NX, 5263312PX (CPL8732).
This is a rebuild service for your six (6) diesel injectors. Please read - For this service we will do the following:

- Completely disassemble and clean in our Vapor Honing machine
- All springs are replaced
- Valves are re-seated and pressure tested 
- Ball bearings are replaced
- New bearing supports are installed
- New internal seals are installed
- Injectors are reassembled on our computerized build table
- Tested on our Common Rail test bench
- New O-rings are installed
- New crush washers are installed
Warranty: Visit our warranty page for complete details.