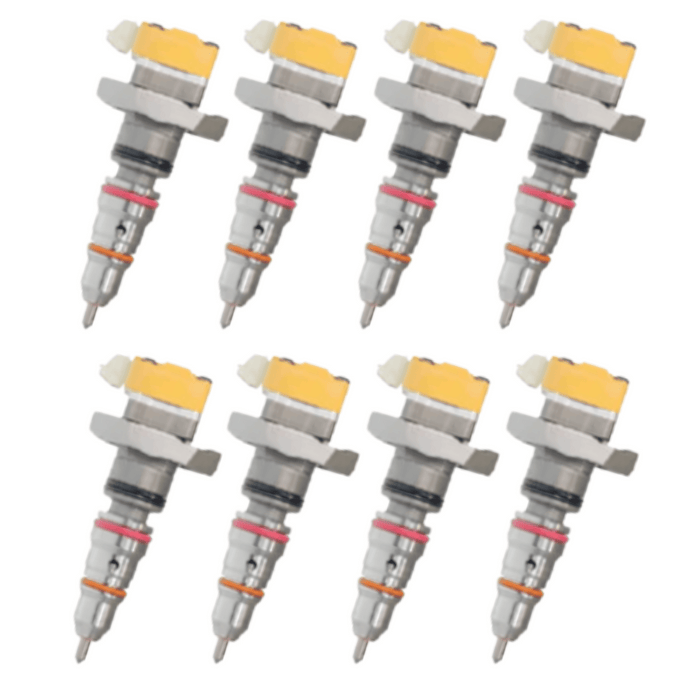 1994-2003 Powerstroke 7.3 Injector Rebuild Service
Original price
$599.99
-
Original price
$1,149.00
*** PLEASE READ THE ENTIRE DESCRIPTION ***
What is an Injector Rebuild Service?
YOU SEND US YOUR INJECTORS. We rebuild them, test them, and pay for the return shipping back to you. Purchase this service for us to rebuild your set of eight (8) Powerstroke 7.3 fuel injectors.

Why Diesel Injectors So Cal?
Injectors are remanufactured in-house and flow-tested on a state-of-the-art bench to ensure they meet OEM specifications. Injectors for your Powerstroke 7.3 come ready to install with o-rings and copper washers included. We recommend replacing valve cover gaskets, wiring harnesses, and glow plugs anytime injectors are changed.
What are the Benefits?
You're saving big and receiving remanufactured injectors at a price point similar to the refurbished injectors offered by others. Enjoy smooth acceleration and fuel efficiency again. With the rebuild service, your injectors come with a 24-month, unlimited-mile warranty. Check out our warranty page for more information.
What are the Nozzle Options?
The 30% over stock flow nozzles will work on a stock truck without tuning. 
The Diesel Injectors So Cal Process.
Your injectors are remanufactured in-house by Diesel Injectors So Cal. The process includes:
- Completely disassemble and clean in our Vapor Honing machine
- All springs are replaced
- Poppet valves are re-seated
- Check balls are replaced
- New internal seals are installed
- Armature clearance is reset
- Injectors are tested on our computerized HEUI test bench 
- New O-rings are installed
- New crush washers are installed